 Condition Monitoring and Predictive Maintenance for Mineral Processing Assets
EHHANCING MINING SUSTAINABILITY THROUGH EFFICIENCY
Solutions from an experienced service provider
2Censor is an Australian manufacturer of smart abrasive wear sensors.
Our many years of experience in mineral processing maintenance solutions have guided our development of smarter technology to address customer wear issues.
We design, build, and support our products that are shipped globally and used in mining, maintenance, recycling, energy, minerals, and materials applications.
Our products enable our customers to become more sustainable and efficient by continuously monitoring wear rates with our patented technology in real time.
USE NFC ENABLED SMARTPHONES TO ONBOARD YOUR SENSORS
The Free 2Censor iOS App enables fast on-boarding of monitoring devices through NFC and manual ID entry.
Our objective is to establish a presence in mining regions worldwide through a global distribution network.
To locate your nearest dealer, please don't hesitate to contact us.
We are actively seeking distributors who recognize the value our system can bring to their business.
If you believe our technology can enhance your operations, we would welcome the opportunity to engage in a discussion with you.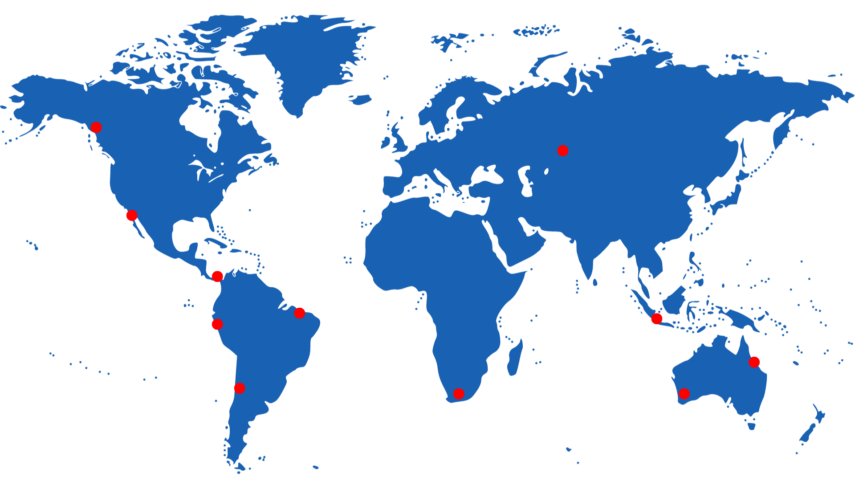 PATENTED PROBE TECHNOLOGY
2Censor provides continuous and automated monitoring of assets using electronic telemetry with patented wear sensing probes and analysis software.
Replace failing equipment during Scheduled Maintenance periods.
Reduce Environmental Risk
Eliminate environmental breaches from equipment failures.
Minimise labour intensive inspections and temporary patching.
Know in advance before a pipe bursts, chute, hopper or mill liner fails.